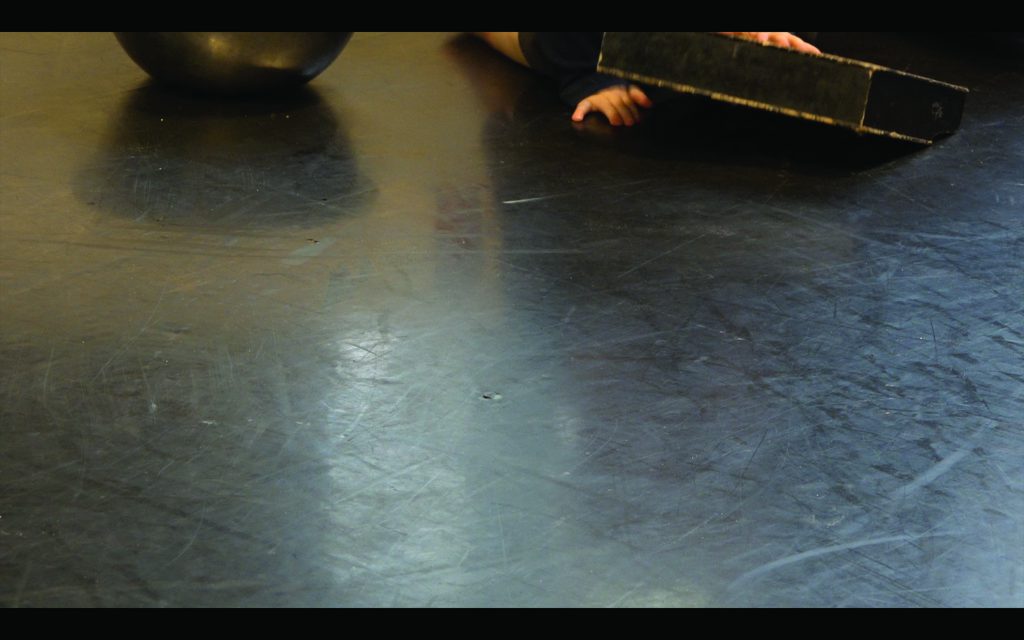 'HUMANKIND THINGS DERIVE FROM HUMANKIND THINGS 
- A CONCERT'



VIEW FILM HERE



Do we look at what we hear or listen to what we see?

Concept, direction and editing: Martina Anna Gudmundson 
Sound: Rick Haring // Camera: Timna Tomiša

A short film (2'39") composed as a piece of music - 
created from a video documentation of a concert 
with objects held with my two young children in a dance 
studio. 
The editing was made from the original sound- and image-
documentation without any added material or effects.

During the GERRIT RIETVELD GRADUATION SHOW 2018, 
the film is being shown in the VAV-moving image CINEMA

/

 
room

 2.0

6

 on the 

se

cond floor of the Benthem Crouwel
building.